Streamline the trade show registration process and capture necessary attendee data
Market My Event allows us to manage and build event websites tailored to your specific needs - saving you time and effort. Create multiple web pages with details of the event, event maps, and registration for all your users. Or, use the registration I-frame and embed it on your website.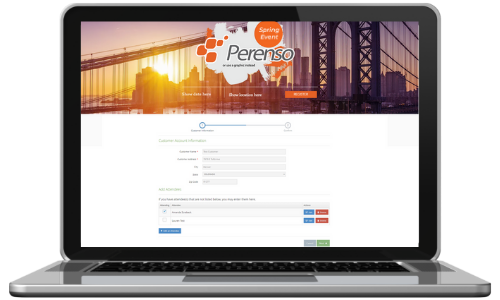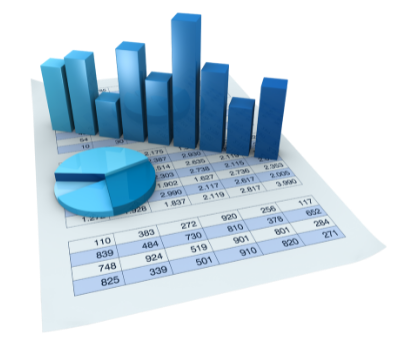 Registration data capture
Capture details from your vendors such as sponsorship packages, booth fees, iPad requests, and more using our standard or dynamic survey questions.
Utilize the same options for survey questions to capture key information from your customer attendees. You can also manage the customer ordering access for those that have multiple accounts.
Custom forms and event surveys
Customize the questions to get the information you need including options about seminars and additional event registration. Include hotel reservations and payment integration with 3rd party providers.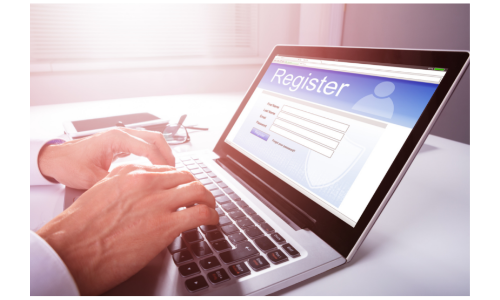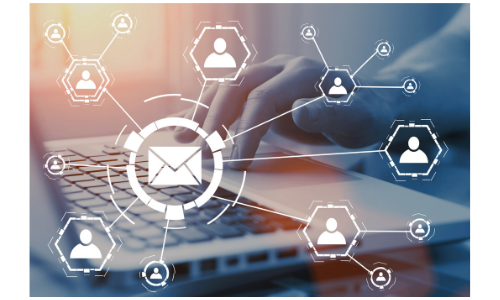 Take advantage of our notification tools to create branded emails and marketing campaigns through the various event stages. Send invitations, event reminders, reports, and more. Use the notification system to create engagement and excitement in the event.
Shorten wait times at onsite check-in and badge pick-up. Express stations are available for attendees to scan their QR codes and print their own badges. RFID technology is available to collect attendee intelligence.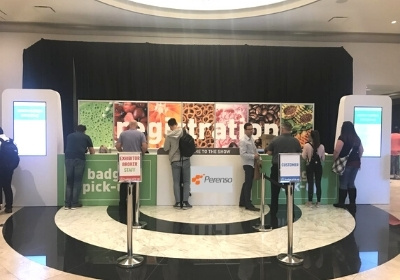 Trade show and virtual event registration tools offer a simple and seamless solution to manage event marketing and capture your data needs.