Content Management App For Sales Reps
Benefits Of Content Management
Advise and Negotiate With Customers Using The Perenso Sales Rep App
What Can You Do With The Sales Management Software?
keep customers engaged and educated
easily access sales aids, product images, promotional material, and more
make items available for a specific time or for a certain customer group
organize content in folders to allow your team to quickly find what they need
showcase promotions or new products
easily email customers pieces of useful content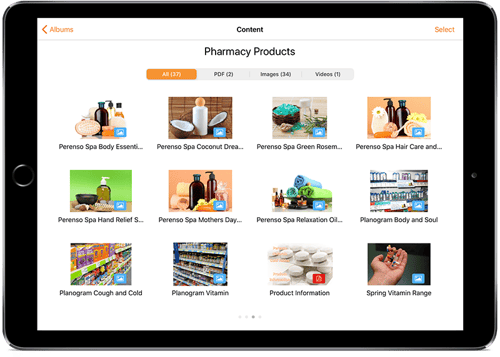 Provides unique features to help reach more customers, with the right information to become more efficient and maximize sales.
The route planning app enables sales reps to reach more customers and sell more efficiently while in the store.
Why Choose Perenso?
We're a great team to work with - just ask our customers! We work with you to solve your business challenges and get the job done.