Reduce admin burden, increase show sales, and receive better show intelligence.
How will Perenso help you improve your trade show?

Improve communication with attendees and seamlessly integrate attendee data. Shorten wait times at-show and collect attendee intelligence with RFID technology.
Features:
Customized, branded event website​

Attendee pre-show and at-show registration system​

Conduct surveys or enable sign up to seminars at registration​

Print registration badges at check-in​

Self-service registration station​

SMS to sales reps upon customer arrival

Streamline pre-show allowance negotiation with vendors to reduce admin time and keep all communication in one place.
Features
:
Control allowance negotiation parameters

Set a base discount for a product

Select from different allowance types based on your business needs

Create own discount range and determine who can negotiate on certain products

Discounts can be offered at a product level or at the global level (ex. free stock and cashback)

Sell more efficiently by making it quick and easy for customers to order what they need when they need it whether it's pre-show, at-show, or post-show.
Features:
Allow buyers to order for a group of customers so they can easily allocate amounts per store

Sell product in multiple ordering units and set unique delivery dates for each product

Sell a group of products as one item with product kits

Warehouse availability - make sure customers order for the items that are in their warehouse

Convert at-show interest to sales. Vendors and sales reps have an immediate action list to follow up per customer. Less paper at the show to lose later. Customers have the right data at their fingertips.
Features:
Support collection of leads at-show

Customize lead qualification questions per vendor or show wide

Types of content include images, PDFs, and videos

Email related content to customers and leads during the event

Users can assess how they're doing throughout the show with live reports. Show hosts can evaluate event success with in-depth post-show analytics.
Features:
Customize attendee and vendor reports pre-show

Live attendee ordering reports at-show

Live and post-show vendor sales reports so vendors can see how they are doing throughout the show

Ability to email or print reports

Customize your trade show with the right features for your business needs. Which features will help you sell better at your next event?
Features:
Integrations

Redemption

Tickets

Flightboards

Deal Kiosk

PDF show book

Warehouse/pricing

Support

Host a virtual trade show on its own, or in conjunction with an in-person event, to reach more customers, grow your revenue, and protect your business. Learn more about the virtual trade show here.
Features:
Live and on-demand webinars

Customizable lobby, category rooms, and auditoriums

Integrated multi-way chat

Create item showcases to promote new, branded, or deep discount products
Which features will help you sell better at your next trade show?
What our customers are saying about our events platform.
The biggest impact Perenso has had on our business is the speed of the sale. They understand how we work, how our operations work, and how our pricing works.

Michael Messier, UNFI
By switching to Perenso, we improved our platform capabilities and what we could offer to vendors and customers. We were able to elevate our show.

Angie Scavuzzo, Scavuzzo's Inc.
The refining of the data to get the right item, in the right booth, at the right price, with the right allowance. The data organization has been one of the best things about working with Perenso. We've tightened our timeline between the end of our show and the first ship period because the data is there, it's already ready to go.

Don Symonds, Lipari Foods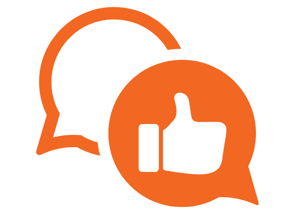 7-Eleven selected Perenso as the platform partner for our first virtual trade show. We were concerned with the shift from a live show to a virtual platform, but the Perenso team successfully executed the show with great results. Sales were higher than our live tradeshows with higher basket size and better participation.

Andrew Lee, 7-Eleven
Cloud Show was spectacular. Vendors love it and have told other distributors that they should use Perenso next year.

Jeff Engel, Foster's Inc.