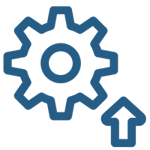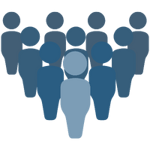 Optimize
your reps in the field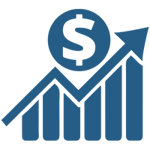 Tools to help you get the most out of your sales rep team

Problem:
Ordering is unorganized and inefficient
Solution:
Customizable and intuitive order screen provides product pricing, order history, and automatically calculated deals to improve customer conversations and allow up-selling and quick order entry.

Problem:
Future planning is difficult, not sure which customers to visit
Solution:
Reps can view overdue accounts, plan a visit to a customer in the future, and plan their calendar in advance. Perenso makes everything simpler for reps so they can focus their valuable time on closing deals.

Problem:
Inefficient to move between multiple systems to access content
Solution:
Everything in one place - ensure sales reps have all the up-to-date supporting information on their tablet - right where they need it and when they need it. Learn more.

Problem:
Difficulty prioritizing customers call cycle
Solution:
Reps are able to schedule smarter with real-time data to assist in managing their territory more effectively. Reps get insights into appropriate visit frequencies and due and overdue customers.

Problem:
Difficult to manage store compliance and discount rules
Solution:
Reps can conduct stocktakes, planogram checks, store compliance checks, and record competitor information while in store.

Problem:
Wasting time driving between customer visits instead of selling
Solution:
Intuitive route optimization - maximize each sales reps' schedule with real-time route planning that prioritizes sales calls based on client value - and shows you where your reps are at any moment. Learn more.

Problem:
Difficult for reps to determine which items to focus on.
Solution:
Utilize a "ranking" column to view top-selling items. Reps know what items to focus on when they sort the column and can easily view the top-selling SKUs.

Problem:
Reps are unsure which items are contractually obligated to be in the store.
Solution:
Create ranging groups for items and determine if they are "Core" or "Optional." Reps can easily access the info with an added column.

Problem:
Using multiple systems means data is out of sync
Solution:
APIs allow Perenso to seamlessly integrate with your existing business processes and systems so data is consistent. Easily merge with your ERP systems as well as other CRM platforms.

Problem:
Reports do not give the necessary information
Solution:
Comprehensive reporting tailored for you - Using a simple drag and drop report builder, you can create reports and dashboards to suit your business - sales, coverage, and distribution of your products.
What our Australian customers are saying about Perenso Field Sales
Perenso is so user-friendly and can be adapted easily to meet sales team's needs. We have seen a compliance uplift to 96% overall since our team has been running reports and our team can track their sales by brand on a daily basis! Having used many CRM systems over the years, find Perenso extremely user-friendly from both a field reps' perspective but also management tools.

Jeanette Walker, Stratpharma
Our results for the operational reliability of Perenso has exceeded expectations. Perenso has allowed our business to supply critical in-market data to our key suppliers in real-time. Technical assistance and support has been excellent in setting up reporting templates, and training support for the Administration operation of Perenso.

Greg Baker, BNG Trading Company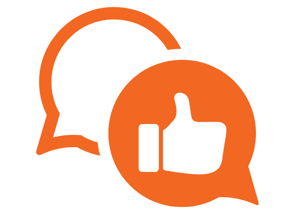 Perenso provides our field force the ability to manage their customers, calls, and orders in real-time and our daily reporting provides an invaluable management view of the orders that are being processed in conjunction with our sales campaigns. The ability to place forward orders in Perenso systems for seasonal orders allows the orders to be held until the customers specified delivery date and gives us the ability to ensure sufficient stock holding at our wholesalers to fulfill these orders in a timely manner.

Carol Thain, Generic Health