Improve Sales Performance By Automating Time-Consuming Tasks And Spending More Time With Customers
How Will You Improve Your Sales Performance In The Field?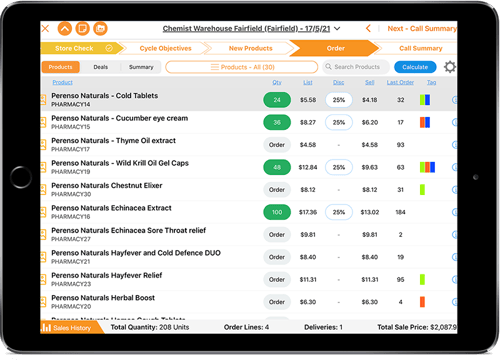 Capture orders faster and more accurately
Increase accuracy and turn-around time on orders
Access the latest products, pricing, deals, and inventory information
Customize the columns and have all the information available when you need it
Submit orders on-site with offline capabilities
Organize your customer visits with a daily planner
View which customers are due and overdue for a visit

Organize your calendar in advance and plan a visit to a customer in the future
Use content to engage and educate customers
Advise and educate your customers using content that is specific to them and their business needs
Easily access sales aids, product images, promotional material, videos, and more
Email pieces of useful content to the customer directly from the iPad
Optimize your daily call route with route planning
Spend more time with your customers with an optimized route for your day

Set a start and end location and the app will do the rest while also taking into account traffic conditions
Reach more customers and sell more products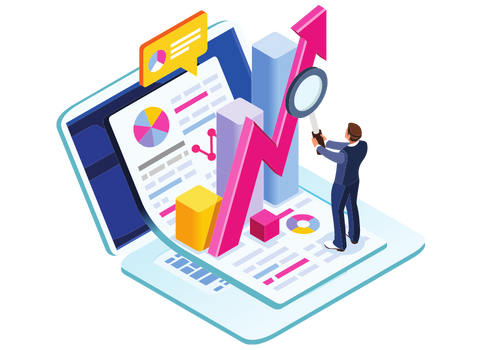 Customized reporting to suit your business needs
Using a simple drag-and-drop report builder, you can create reports and dashboards tailored to you and your business.
Create reports based on sales, coverage, distribution of your products, and more.
No connection? No problem!
All core Perenso Field Sales functionality is accessible offline because lost internet connectivity should never mean lost productivity.
Want to increase field sales productivity by 30%?
Watch now to learn how Perenso can help make your sales calls more efficient.