Need an easy way to enter orders and share content at trade shows?
Watch how Perenso can help your business sell better.
The Tools Manufacturers Need To Sell Better At Trade Shows
Order Entry
Improve order accuracy and uptake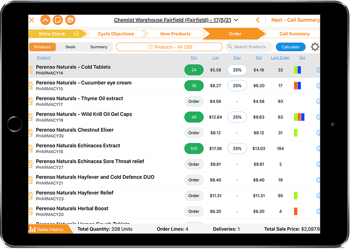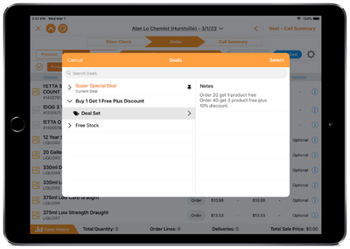 Deals and Discounts
Customize your deals including BOGOs, tiered discounts, and more
Product Content
Show customers images and sales aids about the products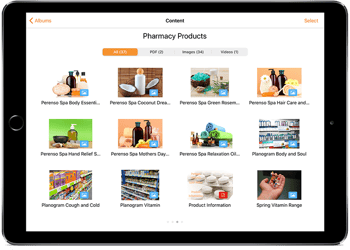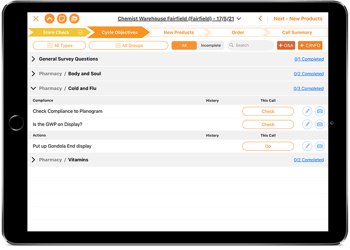 Lead Capture
Generate leads with customer surveys
Multiple Distributors
Send orders directly to your distributors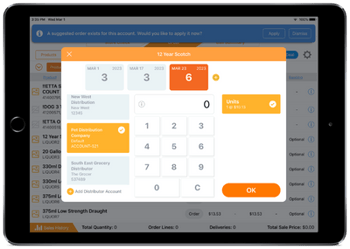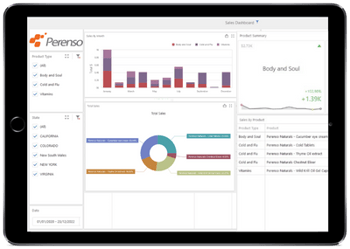 Reporting
View reports at the end of the show with just a few clicks What Customers Say About Perenso's Trade Show App
"Perenso's software capabilities are exceptional. The program is user-friendly, and it has a wide variety of features that can be incorporated to maximize the ROI of the show. My favorite features are the ability to correct items/prices/deals during the show and the reporting analytics. The Perenso team is awesome to work with!"
Sherry Huber, Treat Planet
Chat with a member of the team
How else will Perenso help you sell better?