Provide customers with useful and valuable product information and track product interest to increase sales.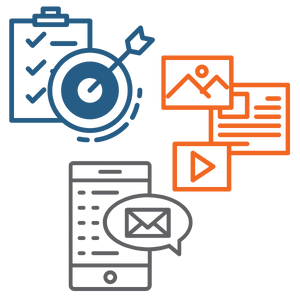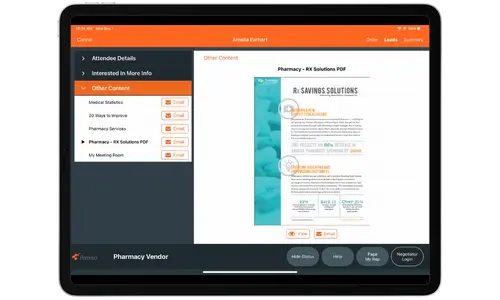 Booth & Product Content
Provide customers with additional product and company information that is accessible from your POS and can be sent to them via email, on the spot.
Sell Sheets
Product Demos
ROI Reports
Detailed Images
Product Leads
Allow prospective customers to express their interest in a product with a custom list of lead options.
Request Samples
Additional Information
Sales Rep Follow Up
Leave Custom Notes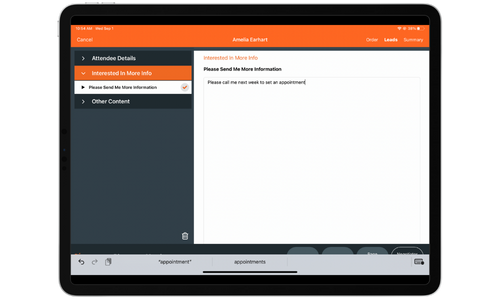 Check out some of our other features that can help you sell better.
Self-service check-in allows for shorter wait times and a streamlined check-in process at trade shows.
Enhance the trade show experience for all attendees. Communicate with customers with less hassle and zero paper.
Want to increase seasonal sales and eliminate stale inventory? Clean out your warehouse with promotional events.